Charity Car Program

Making the choice to dispose of your vehicle in an environmentally safe way that benefits a charity in your community is one of the best decisions you could make – feel good and help those facing some of life's most difficult challenges and even end up saving money on your tax return.
Charity Registration Form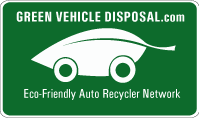 Our partner Green Vehicle Disposal is North America's largest network of self-regulated Auto Recycling Facilities. Our Purpose is to provide our valued customers, with an Eco-Friendly solution for the disposal of old vehicles. All vehicles donated through CharityCar.ca are disposed of in an eco-friendly manner which meets and exceeds all provincial recycling rules.