Wells for Well-Being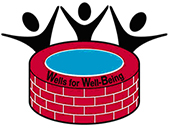 Founded by 9 year old Sam Chambre, to provide safe, clean and accessible drinking water to communities that lack this necessity. The first well is finished in Aweil, in the state of Northern Bhar al Ghazal, in the Sudan. At least 100 families are making use of this well. Our next well is in Malawi.
Vehicle Donation Quotation Form
Please note: By filling out the form below you are not committed to donating your car. Filling out this form will allow us to contact you with a quote on the price the charity of your choice will receive for your vehicle. All personal data is kept strictly private and will never be sold.