Vancouver Humane Society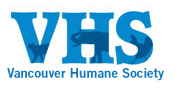 VHS is an animal protection organization with a mandate to expose animal abuse & work on positive, practical change. We work on several issues, including factory farming, animals in entertainment (rodeo) & assisting low-income individuals with emergency veterinary care for companion animals. We have been a charity since 1985.
Vehicle Donation Quotation Form
Please note: By filling out the form below you are not committed to donating your car. Filling out this form will allow us to contact you with a quote on the price the charity of your choice will receive for your vehicle. All personal data is kept strictly private and will never be sold.