Toronto Wildlife Centre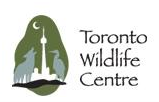 It is the mission of Toronto Wildlife Centre to promote the peaceful coexistence of people and wildlife by providing education and expert advice about wildlife situations, and providing medical care to sick, injured and orphaned wild animals with the ultimate goal of releasing healthy animals back into the wild.
Vehicle Donation Quotation Form
Please note: By filling out the form below you are not committed to donating your car. Filling out this form will allow us to contact you with a quote on the price the charity of your choice will receive for your vehicle. All personal data is kept strictly private and will never be sold.