The Multicultural History Society of Ontario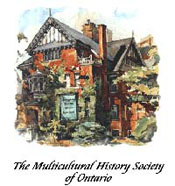 The Multicultural History Society of Ontario (MHSO) is a not-for-profit educational institution and heritage centre established in 1976 to increase public awareness of the multicultural nature of Ontario's history. We envision a cohesive Ontario in which citizens have an appreciation of our shared histories, access to the products of our diverse heritage and the tools to eradicate stereotyping and prejudice from our places of learning and work. We are committed to bringing to a wide public audience the positive aspects of living in a multi-ethnic province.
Vehicle Donation Quotation Form
Please note: By filling out the form below you are not committed to donating your car. Filling out this form will allow us to contact you with a quote on the price the charity of your choice will receive for your vehicle. All personal data is kept strictly private and will never be sold.