Pick of the Litter Society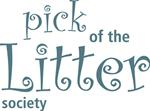 Our goal is to rescue orphaned kittens and provide them with safe shelter, proper nutrition, medical care, lots of TLC and finally, loving adoptive families. The Pick of the Litter Society fosters kittens referred to us by several local veterinarians and from as far away as Sydney and Digby. Our youngest orphans were from a c-section delivery. They give so much more to those of us who foster them than we could ever hope to give to them.
Vehicle Donation Quotation Form
Please note: By filling out the form below you are not committed to donating your car. Filling out this form will allow us to contact you with a quote on the price the charity of your choice will receive for your vehicle. All personal data is kept strictly private and will never be sold.