Pancreatic Cancer Canada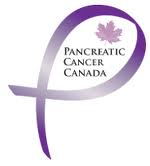 Thanks to the generosity of our donors, Pancreatic Cancer Canada brings hope to thousands of Canadians who endure pancreatic cancer each year. Your gift supports research that focuses on discovering new and better ways to diagnose and treat pancreatic cancer and improve the quality of life of people living with this disease.
Vehicle Donation Quotation Form
Please note: By filling out the form below you are not committed to donating your car. Filling out this form will allow us to contact you with a quote on the price the charity of your choice will receive for your vehicle. All personal data is kept strictly private and will never be sold.