Juvenile Diabetes Research Foundation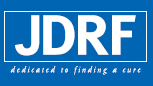 JDRF funding and leadership is associated with most major scientific breakthroughs in type 1 research to date.Our research review process includes leading international research scientists and, lay reviewers who either have type 1 diabetes or have family members with type 1 diabetes. This process ensures that JDRF funds research with the greatest impact throughout the world, leading to results as soon as possible.
Vehicle Donation Quotation Form
Please note: By filling out the form below you are not committed to donating your car. Filling out this form will allow us to contact you with a quote on the price the charity of your choice will receive for your vehicle. All personal data is kept strictly private and will never be sold.