Jesus of Bethlehem Worship Centre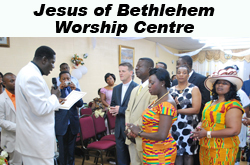 Jesus of Bethlehem Worship Centre is a charitable organization working in partnership with other charitable organizations. One of the objectives of JOBWC is to promote the security services of our communities through Youth At Risk, and Better Youth in Future Programs which are designed by special Social Workers within our community.
Vehicle Donation Quotation Form
Please note: By filling out the form below you are not committed to donating your car. Filling out this form will allow us to contact you with a quote on the price the charity of your choice will receive for your vehicle. All personal data is kept strictly private and will never be sold.