Jessie's - The June Callwood Centre for Young Women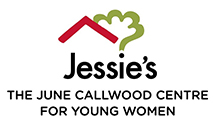 Jessie's provides support to pregnant teens & young mothers under 18. We provide housing or housing assistance, an on-site health care clinic, high school and child care centre. We work to ensure mom stays in school, lives her dreams and becomes the best mom possible.
Vehicle Donation Quotation Form
Please note: By filling out the form below you are not committed to donating your car. Filling out this form will allow us to contact you with a quote on the price the charity of your choice will receive for your vehicle. All personal data is kept strictly private and will never be sold.