Fondation Cite De La Sante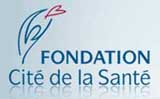 Fondation Cite de la Sante focuses on improving the quality of the care and the services provided to the patients of the Cite-de-la-Sante Hospital and the Health and Social Services Centre (CSSS) of Laval with the purchase of high technology medical equipment. It also promotes knowledge acquisition pertaining to the health field and supports research in general and specialized care while contributing freely to the quality of life of the patients.
Vehicle Donation Quotation Form
Please note: By filling out the form below you are not committed to donating your car. Filling out this form will allow us to contact you with a quote on the price the charity of your choice will receive for your vehicle. All personal data is kept strictly private and will never be sold.