Farley Foundation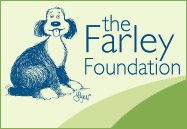 The Farley Foundation assists pet owners in need by subsidizing the non-elective veterinary care of the pets that mean the world to them. Administered by the Ontario Veterinary Medical Association, the Foundation assists low-income seniors, disabled individuals, Ontario Works recipients, pets belonging to seniors care facilities, and women at risk of abuse (participants of the OVMA SafePet Program). Visit www.farleyfoundation.org for full eligibility criteria. The charity relies on private/corporate donations, and to date has assisted more than 3,200 people in need and their sick/injured pets.
Vehicle Donation Quotation Form
Please note: By filling out the form below you are not committed to donating your car. Filling out this form will allow us to contact you with a quote on the price the charity of your choice will receive for your vehicle. All personal data is kept strictly private and will never be sold.