Erie Wildlife Rescue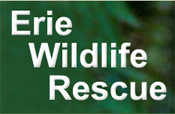 Erie Wildlife Rescue (EWR) is the only all-species wildlife rehabilitation organization in southwestern Ontario. Each year we record approximately 6,000 phone calls and 1,500 animal intakes. Animals are brought to EWR for a multitude of reasons. EWR tries to give these animals a second chance.
Vehicle Donation Quotation Form
Please note: By filling out the form below you are not committed to donating your car. Filling out this form will allow us to contact you with a quote on the price the charity of your choice will receive for your vehicle. All personal data is kept strictly private and will never be sold.