Egale Canada Human Rights Trust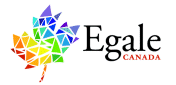 Egale Canada Human Rights Trust (Egale) is a national charitable organization that delivers educational programming on lesbian, gay, bisexual and trans (LGBT) human rights in Canada. Egale's Safe Schools Campaign is designed to combat the spectres of hatred, ignorance and intolerance in Canadian schools. By supporting students, parents and teachers, and by eradicating homophobic and transphobic bullying and violence, we will ensure all young people have a safe and welcoming learning environment.
Vehicle Donation Quotation Form
Please note: By filling out the form below you are not committed to donating your car. Filling out this form will allow us to contact you with a quote on the price the charity of your choice will receive for your vehicle. All personal data is kept strictly private and will never be sold.