Cystic Fibrosis Canada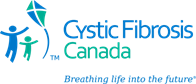 The Cystic Fibrosis Canada is a Canada-wide health charity with more than 50 volunteer chapters. The Cystic Fibrosis Canada's primary objective is to fund cystic fibrosis research and care. The Foundation is one of the world's largest non-governmental granting agencies in the field of cystic fibrosis research.
Vehicle Donation Quotation Form
Please note: By filling out the form below you are not committed to donating your car. Filling out this form will allow us to contact you with a quote on the price the charity of your choice will receive for your vehicle. All personal data is kept strictly private and will never be sold.