Community Living Ajax Pickering Whitby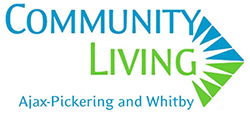 It is the mission of the Association to promote social inclusion for individuals with a developmental disability and provide a wide range of options including; residential supports, Vocational Supports, Community Access Supports, Specialized Services, Support Families. All individuals should be provided with a wide range of options to meet their full potential: residential, employment, recreational, social, health and education.
Vehicle Donation Quotation Form
Please note: By filling out the form below you are not committed to donating your car. Filling out this form will allow us to contact you with a quote on the price the charity of your choice will receive for your vehicle. All personal data is kept strictly private and will never be sold.