Circle F Horse Rescue Society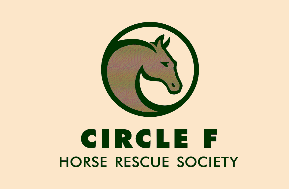 We are a registered charitable organization established in 1997. Our purpose is to care for horses that are unwanted or have been abused or neglected. We provide an alternative to auction or slaughter as a refuge for horses that no longer fit in with their owner's plans. When ready, the horse is placed in a screened, loving adoptive home. We are entirely volunteer based. 100% of all donations go directly to feeding and care of horses. We are governed by a Board of Directors who are also hands-on volunteers.
Vehicle Donation Quotation Form
Please note: By filling out the form below you are not committed to donating your car. Filling out this form will allow us to contact you with a quote on the price the charity of your choice will receive for your vehicle. All personal data is kept strictly private and will never be sold.