Canadian Marfan Association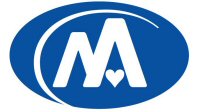 The Canadian Marfan Association (CMA) is a national charitable organization dedicated to saving lives and helping improve the quality of life for patients and families affected by Marfan syndrome and related connective tissue and cardiovascular disorders. We are the only Association in Canada helping Marfan and related disorder patients and the most reliable source for current and accurate information about Marfan syndrome.
Vehicle Donation Quotation Form
Please note: By filling out the form below you are not committed to donating your car. Filling out this form will allow us to contact you with a quote on the price the charity of your choice will receive for your vehicle. All personal data is kept strictly private and will never be sold.