Canadian Guide Dogs for the Blind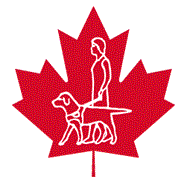 Canadian Guide Dogs for the Blind operates nationally to assist visually-impaired Canadians in your community by providing and training them in the use of professionally trained Guide Dogs. Operating solely through donations and fundraising, Canadian Guide Dogs for the Blind receives no funding from the CNIB or government sources. All costs associated with training, including travel and accommodations at our National Training Center, are provided at no expense to our clients. Canadian Guide Dogs for the Blind has recently launched our Assistance Dog Division, assisting new clients in the Ottawa area with mobility related disabilities.
Vehicle Donation Quotation Form
Please note: By filling out the form below you are not committed to donating your car. Filling out this form will allow us to contact you with a quote on the price the charity of your choice will receive for your vehicle. All personal data is kept strictly private and will never be sold.