Canada Africa Partnership Network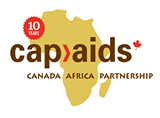 The CAP/AIDS Network works in partnership with African communities. By connecting Canadians with community-based organizations in Africa we provide capacity-building and resources supporting local efforts to resist, survive and overcome HIV/AIDS. Funds donated through this program will support our partner the Kijiji Cha Upendo Children's Project in Nairobi, supporting orphan care in loving families.
Vehicle Donation Quotation Form
Please note: By filling out the form below you are not committed to donating your car. Filling out this form will allow us to contact you with a quote on the price the charity of your choice will receive for your vehicle. All personal data is kept strictly private and will never be sold.