Calgary Meals on Wheels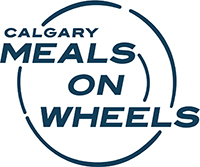 Calgary Meals on Wheels promotes health and independence by providing quality, nutritious and affordable meals to people in need of our services, to build a stronger, caring community. Our clients include people recovering from illness or surgery, seniors, and people with disabilities. We also provide specially prepared meals for the Chinese community, bagged lunches for the working homeless and a "Hot Soup" program for children in high risk elementary schools.
Vehicle Donation Quotation Form
Please note: By filling out the form below you are not committed to donating your car. Filling out this form will allow us to contact you with a quote on the price the charity of your choice will receive for your vehicle. All personal data is kept strictly private and will never be sold.