ALS Society of Nova Scotia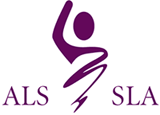 The ALS Society of Nova Scotia is dedicated to helping individuals with ALS who reside in Nova Scotia with information, help navigating the health care system, family support and our Equipment Loan Program. The ALS Society of Nova Scotia Equipment Loan Program is designed to help people cope with the daily challenges of decreasing mobility and independence, through obtaining basic and essential assistive equipment. This includes mobility equipment, communication devices and respiratory equipment, as needed. The equipment loan program is available to clients who are unable to obtain equipment through other funding sources.
Vehicle Donation Quotation Form
Please note: By filling out the form below you are not committed to donating your car. Filling out this form will allow us to contact you with a quote on the price the charity of your choice will receive for your vehicle. All personal data is kept strictly private and will never be sold.