ALS Society of Canada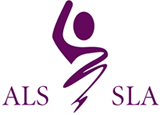 ALS, more commonly known as Lou Gehrigs disease, is a rapidly progressive and fatal neuromuscular disease that causes the degeneration of nerve cells in the brain and spinal cord. The ALS Society of Canada, founded in 1977, is the only national voluntary health organization dedicated solely to the fight against ALS and support for those living with ALS. The Society funds research towards a cure for ALS and supports our provincial partners in the provision of quality care for those living with ALS.
Vehicle Donation Quotation Form
Please note: By filling out the form below you are not committed to donating your car. Filling out this form will allow us to contact you with a quote on the price the charity of your choice will receive for your vehicle. All personal data is kept strictly private and will never be sold.