West Island Black Community Association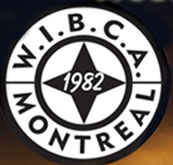 WIBCA conducts workshops, presents lectures and discussions in topics such as: Health, Security, Parenting Skills and Financial Management. WIBCA has also established a Drop-in Center to provide a safe place for our young people to connect with their peers and other members of the community. The Scholarship Program supports outstanding High School and College (CEGEP) graduates.
Vehicle Donation Quotation Form
Please note: By filling out the form below you are not committed to donating your car. Filling out this form will allow us to contact you with a quote on the price the charity of your choice will receive for your vehicle. All personal data is kept strictly private and will never be sold.