Ukrainian Canadian Care Centre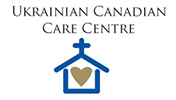 The Ukrainian Canadian Care Centre is an ethno specific, 152-bed, long-term care home located in Toronto. We are committed to achieving excellence in service delivery in a setting that is sensitive and respectful to the cultural and spiritual needs of everyone we serve. We help our residents experience life to the fullest in a home-like Ukrainian setting with the highest quality of service and professional care. Our multidisciplinary healthcare team provides care and services to our residents with volunteers and families playing an active and special role in improving the quality of life for our residents.
Vehicle Donation Quotation Form
Please note: By filling out the form below you are not committed to donating your car. Filling out this form will allow us to contact you with a quote on the price the charity of your choice will receive for your vehicle. All personal data is kept strictly private and will never be sold.