Toronto Zoo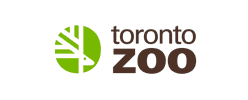 The Toronto Zoo is a living centre for education and science, committed to providing compelling guest experiences and inspiring passion to protect wildlife and habitats. Ever-increasing environmental challenges compel the Toronto Zoo to further advance its efforts to save and protect species at home and abroad through best practices and leadership in animal care, and innovative research and education throughout Canada and around the world.
Vehicle Donation Quotation Form
Please note: By filling out the form below you are not committed to donating your car. Filling out this form will allow us to contact you with a quote on the price the charity of your choice will receive for your vehicle. All personal data is kept strictly private and will never be sold.