Saskatchewan Hospice Palliative Care Association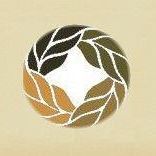 Our mission is to strive towards achieving comfort and peace for persons across Saskatchewan living and dying with a terminal illness. The Association exists to promote the philosophy and the principles of Palliative care through networking, education, advocacy and research. The Association is committed to education and public awareness of the need of the terminally ill: thus enabling and empowering communities to recognize the values, needs and wishes of persons in all seasons of life.
Vehicle Donation Quotation Form
Please note: By filling out the form below you are not committed to donating your car. Filling out this form will allow us to contact you with a quote on the price the charity of your choice will receive for your vehicle. All personal data is kept strictly private and will never be sold.