Quinte Children's Foundation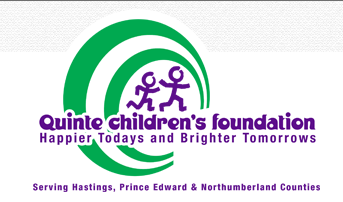 Quinte Children's Foundation, serving Hastings, Prince Edward and Northumberland Counties is an autonomous organization governed by its own Board of Directors. We are the charitable arm of Highland Shores Children's Aid. As well, we have programs for families who are living in poverty who have no affiliation with HCAS. Our programs & services aim to educate and inspire our community to effect change and to bring people and financial resources together to improve the quality of life for children and youth who are at risk. We support programs in the community at large as well as within the HSCA all toward the common goal of improving the quality of life for children and youth in our communities.
Vehicle Donation Quotation Form
Please note: By filling out the form below you are not committed to donating your car. Filling out this form will allow us to contact you with a quote on the price the charity of your choice will receive for your vehicle. All personal data is kept strictly private and will never be sold.