ITA Wegman Association of British Columbia For Curative Education and Social Therapy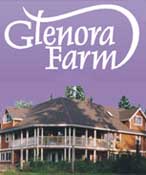 It is our endeavour to create an environment in which those who are in need of special care, and those who provide it, can relate to each other as companions, rather than as professionals and clients. Thus we make room for creativity and personal fulfillment in the context of each individual's privacy and spiritual freedom. In the way we live together, in the way we care for the land and in the things we make, we intend to uphold the ideals of Camphill, in which each contributes what he or she is able to, and receives in turn what he or she needs.
Vehicle Donation Quotation Form
Please note: By filling out the form below you are not committed to donating your car. Filling out this form will allow us to contact you with a quote on the price the charity of your choice will receive for your vehicle. All personal data is kept strictly private and will never be sold.