The ILC Charitable Foundation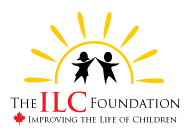 To inspire hope and contribute to the health and well-being of children suffering from chronic pain by providing a care model of health promotion education and knowledge transfer partnerships through a family centered, pediatric chronic pain peer-to-peer support network and program. The outcome of these efforts will dramatically improve the situation of many children who suffer tremendously due to complex pain problems.All children and adolescents (up to age 29) living with chronic pain disease will have the best opportunity to reach their potential through a comprehensive support network and program that fosters knowledge transfer.
Vehicle Donation Quotation Form
Please note: By filling out the form below you are not committed to donating your car. Filling out this form will allow us to contact you with a quote on the price the charity of your choice will receive for your vehicle. All personal data is kept strictly private and will never be sold.