CANADIAN TRANSPLANT SOCIETY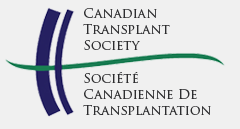 Thank you for considering our cause,and being part of the miracle of life that happens from a major organ transplant donation. The mission of the Canadian Transplant Society is to enhance the existing databases of the various provincial registered donors and we will enhance their files through our drives and awareness programs, and much more.
Vehicle Donation Quotation Form
Please note: By filling out the form below you are not committed to donating your car. Filling out this form will allow us to contact you with a quote on the price the charity of your choice will receive for your vehicle. All personal data is kept strictly private and will never be sold.