Lions Foundation of Canada Dog Guides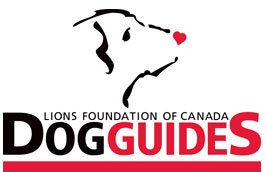 Lions Foundation of Canada is a national charity based in Oakville, Ontario which provides Dog Guides at no cost to people with disabilities. There are five distinct programs - Canine Vision, Hearing Ear, Special Skills, Seizure Response and the newest program, Autism Assistance Dog Guides. Raising and training each Dog Guide costs approximately $20,000, yet each Dog Guide, including travel and accommodation for qualified applicants, is provided at no cost. The Foundation does not receive any government funding and relies entirely on donations and fundraising events.
Vehicle Donation Quotation Form
Please note: By filling out the form below you are not committed to donating your car. Filling out this form will allow us to contact you with a quote on the price the charity of your choice will receive for your vehicle. All personal data is kept strictly private and will never be sold.