Breast Cancer Society of Canada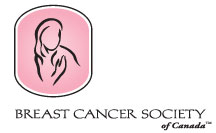 The greatest side effect of this deadly disease is the loss of wives, duaghters, mothers and friends. The Breast Cancer Society of Canada is a registered, national, not-for-profit, charitable organization dedicated to funding Canadian breast cancer research into the detection, prevention, treatment and to ultimately find a cure for the disease that women fear most.
Vehicle Donation Quotation Form
Please note: By filling out the form below you are not committed to donating your car. Filling out this form will allow us to contact you with a quote on the price the charity of your choice will receive for your vehicle. All personal data is kept strictly private and will never be sold.